THE BOOK IS HERE!
BUY IT NOW WITH PAYPAL!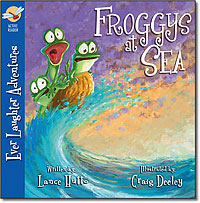 GET FROGGY MAGNETS FREE
with every book purchase!

Or send a check or money order for $10.00 + $2.50 for shipping & handling payable to:
Rogue Creations
5519 Clairemont Mesa Blvd. #271
San Diego, CA 92117
COME VISIT OUR CAFEPRESS STORE TOO!

©2002 Lance Hutto & Craig Deeley
-Ever Laughter Adventures-
All Rights Reserved.

E-Mail Lance
E-Mail Craig